Careers
Working at Wagman
In their own words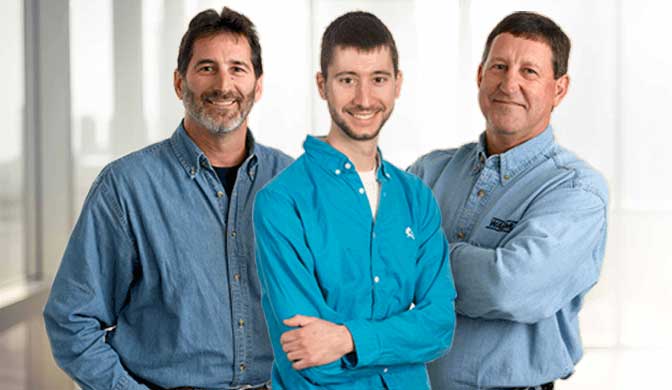 THE POSEY FAMILY
"My brother, Don worked at Wagman and had good things to say about the company. I was a Salesman for an auto parts supply company. Wagman was one of my customers, I got to know the people at the shop and the mechanics. They were a great group of people and I told one of them that if he ever left, I wanted his job. When that person took a new job within a different division of Wagman, I applied for the position and got it. I have enjoyed working for Wagman for over 29 years and have encouraged my son to work at Wagman. He began as an engineering intern and now works here full time."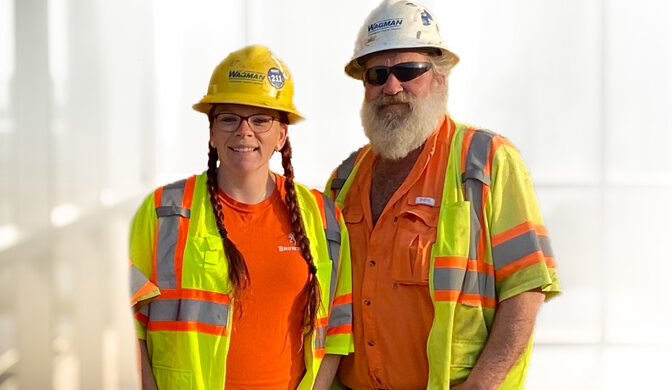 THE BIXLER FAMILY
"My father always said, 'like father like daughter,' so no surprise when I was given the opportunity to work at Wagman with him, I did. When I was younger there was a Take Your Child to Work event. I tagged along with my dad to one of his jobs. Did I think about doing construction then? Nope! But when that opportunity came to me about becoming an operator at Wagman, I said why not? Since then, I have been a part of the Wagman team in the field for nine years. Now that I started my own family, Wagman has worked with me to continue to be a part of their team, now as an office admin for years to come. I couldn't be more grateful for the understanding and the family-oriented mindset of this company."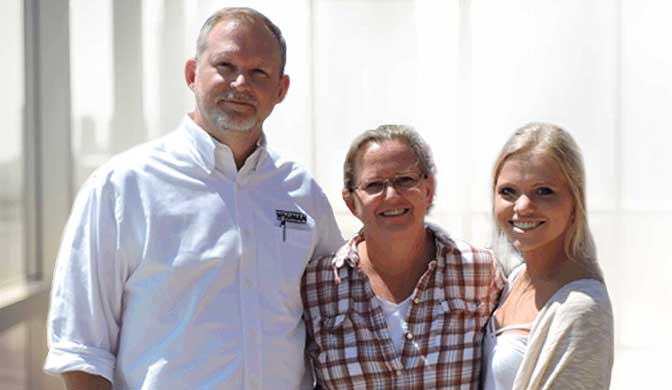 THE COPPAGE FAMILY
"The Wagman family is engaged and they really care about the people that work for the company. My sister moved to York to be closer to family and when a spot opened up within the company, I told her it was a great opportunity. She got the job and couldn't be happier. My daughter has used her summer breaks from college as an opportunity to work for the company too. At Wagman, having families as part of the team is seen as a strength. What the company gets in return are truly committed employees."
Families in the Family Business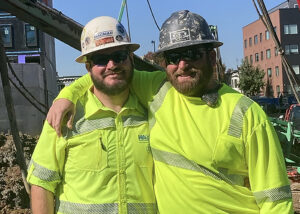 Brothers, Phil and Cordell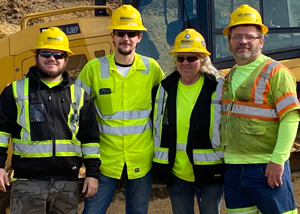 Son, Son-in-Law, Grandmother & Father, Nick, Richard, Lora & George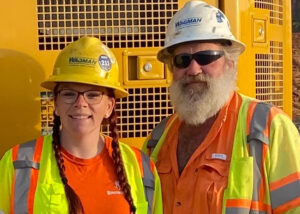 Daughter and Father, Zabrina and Mark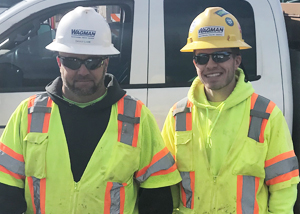 Father and Son, Danny and Michael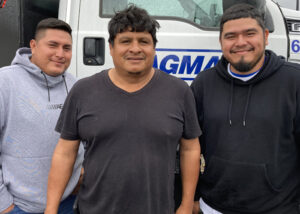 Father, Son & Son-in-Law, Silverio, Enrique & Erick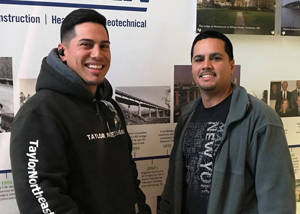 Brothers, Samil and Erick
Employing Our Nation's Veterans
Wagman is proud to have veterans and active duty service members on our team. Wagman has embraced policies that retain and support veterans and reservists in our workforce and actively recruit individuals transitioning out of military service. We work with military liaisons to identify the best jobs for individual veterans and we support and plan around reservists' regular duties and deployments. Read more about diversity, equity and inclusion here.
In 2023, Wagman Heavy Civil was recognized as one of America's Outstanding Navy Reserve employers. This event recognizes civilian employers for their outstanding support to Reserve Sailors in their organization and the United States national defense. Employers are nominated by their reservists for the award.
Interested in hearing more on how a military background relates to a career in construction? Meet Cordell, an Army veteran who applied his skills to construction.
Wagman is committed to cultivating a workforce and preserving a culture built on our core values. Our people are our most valuable assets. Wagman wants to keep employees and their families happy and healthy. Wagman offers a comprehensive benefits package and also promotes their wellness program, offers an on-site fitness center and various programs which support proactive approaches to health.
We value the diverse identities, experiences, perspectives, backgrounds capabilities and talents that our employees bring to Wagman. From hiring to training, development, and promotions to special events, Wagman is committed to providing equal and equitable opportunities and rewarding experiences. As a family business providing a safe and healthy work environment in accordance with our mission, we foster diverse and inclusive work experiences and a sense of belonging.
Wagman is proud to have people spanning many different generations learning from each other and diverse cultures represented in our Company. Learning from diverse experiences and perspectives make us better. We embrace our employees' differences and diverse backgrounds and encourage them to learn from each other and strive to provide a safe and healthy work environment in alignment with our mission and we celebrate our success – together.